AN EXCLUSIVE NETWORK FOR TOP LAWYERS



Capture the attention of the elite in a way that attracts the RIGHT clients and brings you the greatest ROI as a member of Haute Lawyer.



ONLY TWO TOP LAWYERS ACCEPTED PER CATEGORY IN EACH MARKET



SEE IF YOUR MARKET IS AVAILABLE
Haute Living has been featured in



Haute Lawyer Membership Deliverables



Be listed in our directories every issue (18 magazines a year) of: Haute Living Miami, Haute Living New York, Haute Living LA.



Press release announcing our partnership on PR Web, to 45k online news sources achieving 1 million+ impressions.



Be featured on Haute TV and participate in exclusive Haute Lawyer webinars and one-on-one in depth interviews.



We Only Accept TWO Lawyers Per Category in Each Market



Each quarter, you will be featured in an in-depth interview on Haute Lawyer's Google News verified website going into detail about your law firm, your specialty, your successes, and more. You will be spotlighted as a leading lawyer to 500,000 loyal subscribers, positioning you in front of prospective clients and other top lawyers across the country.



These in-depth interviews will provide powerful linkbacks to your website, offering valuable SEO and unmatched brand awareness.



See How You Can Get Your Law Firm Trending on Google Next!



When You Join the Haute Lawyer Network…



in Your Elite Haute Lawyer Membership



Through Haute Lawyer's Haute TV, we will feature you in webinars and in-depth one-on-one interviews to discuss how you got into your law specialty, your firm, why you're special in your market, and more.



Advanced SEO and Lead Generation



Our team uses advanced search engine optimization (SEO) techniques and lead generation practices to drive more qualified clients to your profile on our site and across social media accounts. This means better visibility for you and your brand.



This will build your credibility and brand awareness in the luxury law market.



We will showcase you as a top lawyer in your specialty to over 500,000 loyal subscribers. Your interview will be spotlighted on the Haute Lawyer homepage so visitors can learn more about you and your firm.



Featured Quarterly In-Depth Interviews



Exclusive Invitations to VIP Events



Join us at prestigious social events and gatherings sponsored by Haute Living and Haute Lawyer. We host numerous private events throughout the year where you can meet celebrities, top CEOs, professional athletes, and high-profile guests for an evening of networking and socializing.



Be featured on verified social media @hautelawyernetwork that has 3.8K+ followers, including some of the most elite lawyers, celebrities, and high-net worth prospects.



Premium Placement Across Social Networks



Press Releases and Media Relations



Be featured as a leading lawyer with a formal news announcement. We craft a powerful press release and send it to PR Web where it's picked up by up to 45,000+ news outlets and publications and reaches over 1 million impressions.



We'll publish Instagram stories and regular in-feed posts about you on @hautelawyernetwork, tagging you back to deliver additional exposure and brand visibility.



Exclusive placement in Haute Lawyer's bi-weekly email blasts. Get your editorials, expertise, and law firm featured in front of over 40,000 opt-in subscribers including top lawyers across the country.



Bi-Weekly Email Blast Features



Take Advantage of These Exclusive Opportunities!



SEE IF YOUR MARKET IS AVAILABLE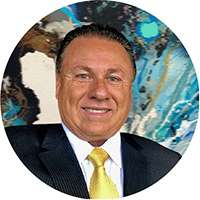 "Haute Lawyer! This is another Game Changer in my career. I signed up 15 new clients in one day!"
-Robert Zarco, National Franchise Law, Miami Market Haute Lawyer Member for 10 Years "Lawyer of the Year" in 2020 for Franchise Law by Best Lawyers of America©
"Since joining the Haute Lawyer Network, I have acquired quality new clients as well as forged critical new relationships on both a professional and personal level that have already proven to be invaluable to my practice."
-Sandy B. Becher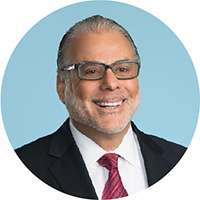 "I only have praise for Haute Lawyer. They have enhanced my and Pillsbury Wintrhop's profile among the ultra high-net worth clients we wish to represent and have coordinated well with our marketing and public relations staff to present our brand in an extremely positive light among the business and investment communities."
- Michael Kosnitzky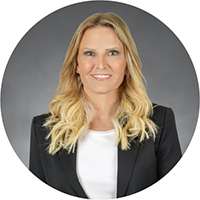 "The entire Haute Living team has embraced me and really rolled out the red carpet in terms of client service. We worked hand in hand with their team of experts to create a unique and flawless visibility campaign for me and my firm. The result was exactly what I was looking for - a seamless blend of high caliber events, social media engagement, and print media enhancement. I am humbled for the honor of being part of the Haute Leaders Signature VIP Dinner Series and have made valuable friendships and business contacts as a result. The Haute Living team executes their events with the highest level of panache, precision and excellence - I am always so grateful to be included"
-Suzanne DeWitt, Tax Law, South Florida Market
Haute Lawyer Membership Summary



Positioning as an expert in your market



Exclusive Market Coverage



Invitations to VIP Events



Press Releases & Media Relations



Editorial Content & Newsletter Promotions



SEE IF YOUR MARKET IS AVAILABLE
ONLY TWO TOP LAWYERS ACCEPTED PER CATEGORY IN EACH MARKET



About The Haute Lawyer Network



The Haute Lawyer Network is an exclusive, invitation-only network of select law experts from top markets in the United States. We provide leading lawyers in the industry with unmatched digital and print exposure to attract the right types of clients.



We select only 2 lawyers per law category in each regional market to be featured across our channels so they can build their authority and expertise, and earn "A-List" status in the communities they serve.



Our dynamic marketing platform allows realtors to promote their expertise and properties in new ways, engage audiences with live and virtual events, and helps them become part of an elite community of successful members.



What Our Members Are Saying



Be featured at the top of Google's first page with the power of Haute Lawyer.



Haute Lawyer is a trusted Google News Verified Platform that will get your law firm trending on Google News and position you as the credible, leading expert in your market.



SEE IF YOUR MARKET IS AVAILABLE
Join a Network of Top Lawyers From Across the Country



Now there's a better way to get in front of clients that:



Are looking for top notch legal services



Are willing to hire a top lawyer



Are in the market for exactly what you offer



Property Damage Insurance



Interested in Being a Leading Lawyer in Your Category?



We Help Deliver More Qualified Clients to Your Inbox



Our goal is simple. We're leveraging our powerful media platform, and our reach, by creating a network for people in YOUR community looking for the "best of the best" in every industry.



Our audience of our luxury media platforms count on us to bring them our best recommendations on everything from real estate to restaurants.



That's why we have created our lawyer network of top lawyers around the world and growing.



Our audience lives an affluent lifestyle and only wants to work with TOP lawyers in the community…



So we're making it easy for YOU to get in front of them.


Quarterly In-Depth Interviews



GET FEATURED ON GOOGLE NEWS



Get Featured on Haute Lawyer
The Exclusive Opportunity to Be a "Preferred" Lawyer for Hundreds, Even Thousands of Clients



Consider how much easier it would be to book clients that already know you're the BEST choice among all your competitors…



To connect with clients looking for the best lawyers across the country and around the world…



And clients that are eager and ready to make an appointment within the next few weeks.



We attract these types of clients through our Haute Lawyer Network.



And now we've built an infrastructure that can deliver these clients right to your inbox!



But because of our vast network of connections and ability to generate high-value clients, we couldn't simply give the leads away to the next available lawyer...



That's why we are only limiting TWO lawyers per category in each market, for this opportunity.



This gives you "exclusive rights" to be featured across all our networks, publications, and social media channels.



We limit to two lawyers per category in each market...



See if your market is available!
Only 2 Top Lawyers Accepted Per Category in Each Market



SEE IF YOUR MARKET IS AVAILABLE